About DeWitt Construction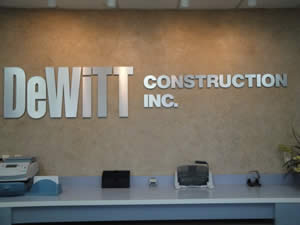 DeWitt Construction Inc. was founded in 1979 and is a fully licensed, insured and bondable contractor capable of handling all of your deep foundation and excavation needs. The founding owner and company officers have worked hard over the years to become one of the most respected and experienced Companies in the Northwest. We pride ourselves on giving every job the complete benefit of this experience, in service, cost control and problem solving.
DeWitt Construction Inc. is committed to expanding our knowledge and experience in safety, quality, and job execution. We have an extensive fleet of well-maintained equipment, and we continue to extend our ability to offer the best solutions to your deep foundation and excavation needs.
OR CCB:
#63072
WA CCB:
#DEWITCI055QA
North Dakota: 47624
Idaho: 14479-B-4 (02210)
Utah: 319021 – 5551
California: 733197
Alaska: 253441
Montana: 54973
Bondable:
$15 million per project
Insured:
$10 million per project [aggregate]

DeWitt has been a member in good standing of the AGC-OR since 1988 having received the Heritage Award in 2013.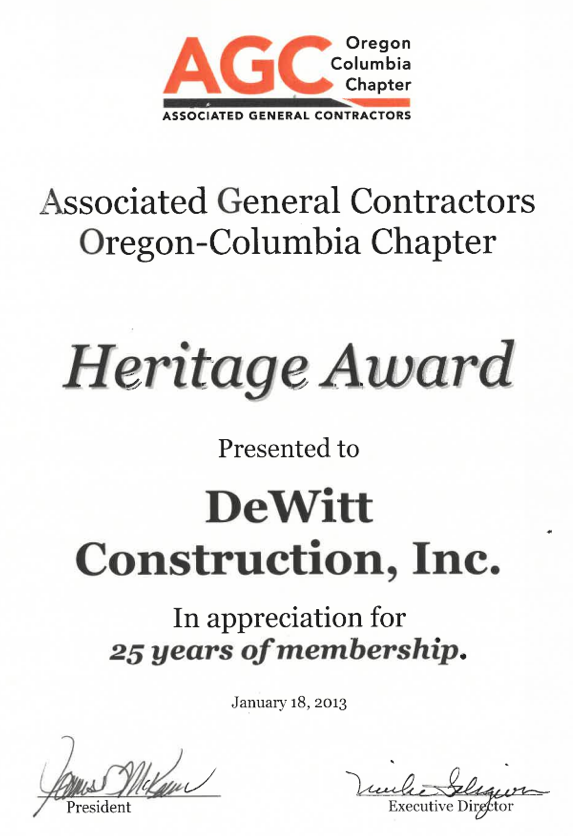 Our Leadership Team and Staff